Ever wondered how the heck those jaw dropping edible bouquets from Lunch Bunch are made? Well, here's your chance to find out, with the opportunity to make your own, and  just in time for Valentine's Day! Que, the best bouquet ever given!
Operating out of the Adelaide Hills, LunchBunch is the founder of vegetable and fruit, fruit and sweet treats, cheese and meat, protein balls and anything else they can think of bouquets, and this Sunday, I will be joining the workshop up in Stirling in the Adelaide Hills, and this, is what I will be re-creating…
"The Secret Valentine" Edible Bouquet Workshop is taking place on February 11, 2018, at Cibo, Stirling, and there are a couple of spots left. It will be a fun filled night that I think we will also learn to appreciate the workmanship that goes into these arrangements.
Known as "edible floristry" we will be using pomegranate, strawberries dipped in finest Belgium Chocolate and blueberries to create our pieces, while we learn how to prepare our produce, plan the layout for our arrangement, and get all physics-ey learning about weight balance and visual harmony.
Lunch Bunch delivers the most amazing range of edible bouquets, from fruit and vegetable creations, to their partnership with 50SixOne producing decadent chocolate, zepoli and meringue bunches, through to their cold meat creation and protein ball bouquets. All of the fresh produce is sourced from places such as the Hahndorf Fruit & Veg Market and The Organic Market Cafe in Stirling.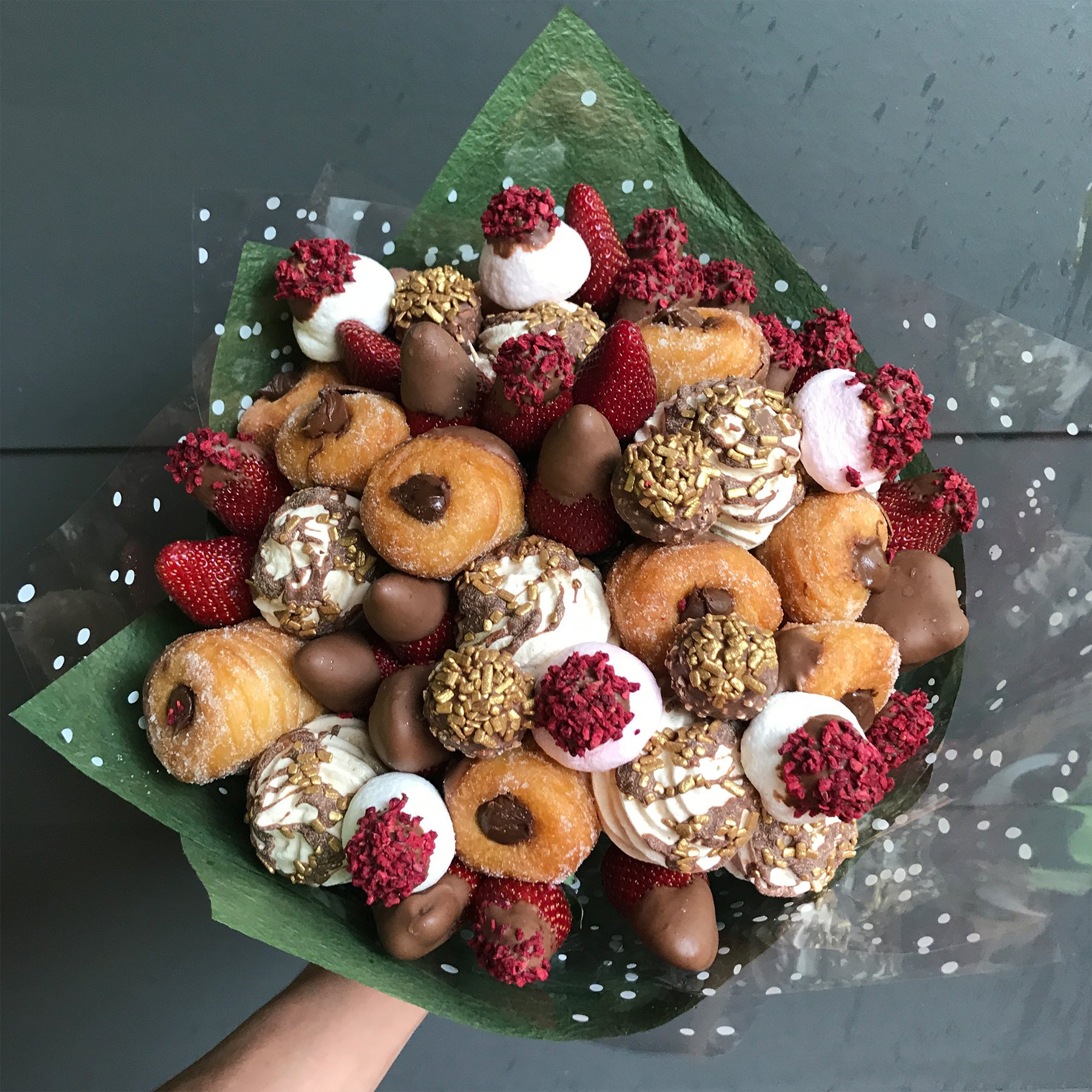 Cost for this workshop is $96 per person, and as well as enjoying coffees and tea at Cibo, we get to take home the masterpiece that we will make. Hello Valentine's Day gift!
THE WORKSHOP DETAILS
Cibo, Shop 9, Stirling Mall, 28 Mount Barker Road, Stirling SA 5152
5:30pm start time, with the class running for approximately 2 hours
0413 076 650
vlada.kmk@gmail.com
www.lunchbunch.com.au
facebook.com/lunchbunch.adelaide
instagram.com/lunchbunch.adelaide
For bookings head HERE