Mega Adventure has to be seen to be believed. And there is a lot to be seen!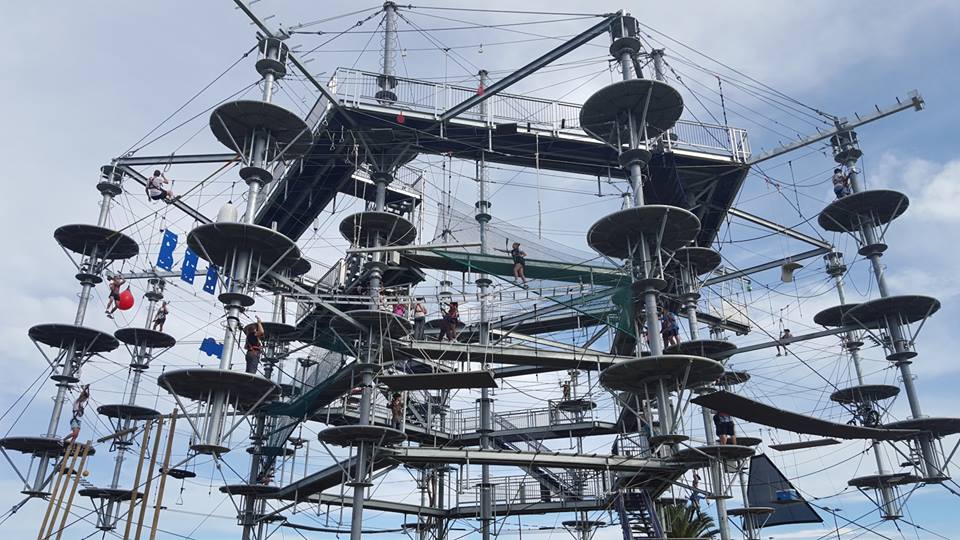 Strap yourself in and get up amongst the fresh air… 20 metres above the ground, walking a tight rope, in a harness!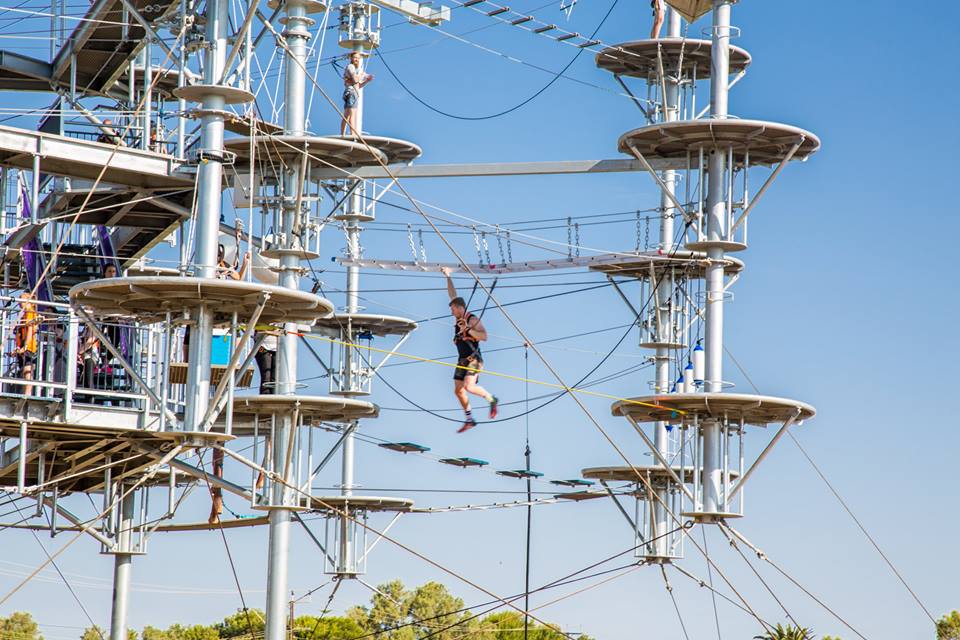 Mega Adventure at West Beach, is the alien spaceship looking structure that has people of all abilities and fear levels, pushing their limits both physically and mentally. You tackle the  Sky Mate structure, standing 26 metres high and made up of over 50 different crossings, while using their world-class safety system, on which you will get a thorough lesson from the awesome staff, before beginning your climb. The obstacles vary in difficulty so guests can choose their own adventure.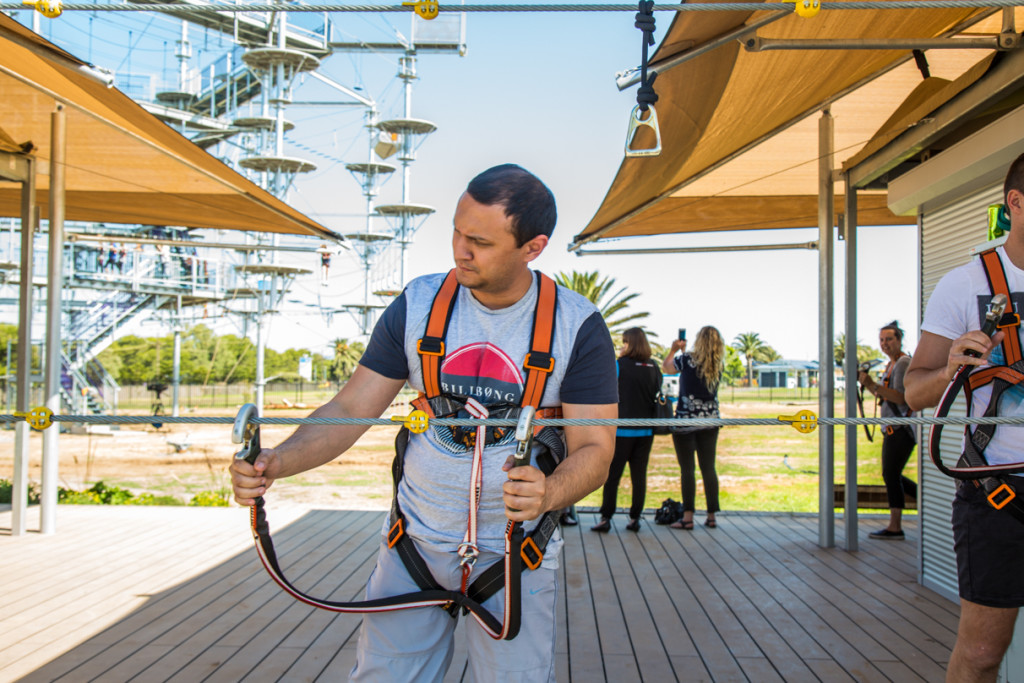 The three levels made up of hilarious and challenging crossings allow you to work your way around the structure, manoeuvring between obstacles like riding a BMX bike along a bridge, climbing over a floating esky, resting on a picnic table suspended on the top level, playing totem tennis in the sky, or rowing a boat mid-air. If you are feeling up for the ultimate challenge, you can take a leap of faith from the ParaJump, to deliver you back down to the ground.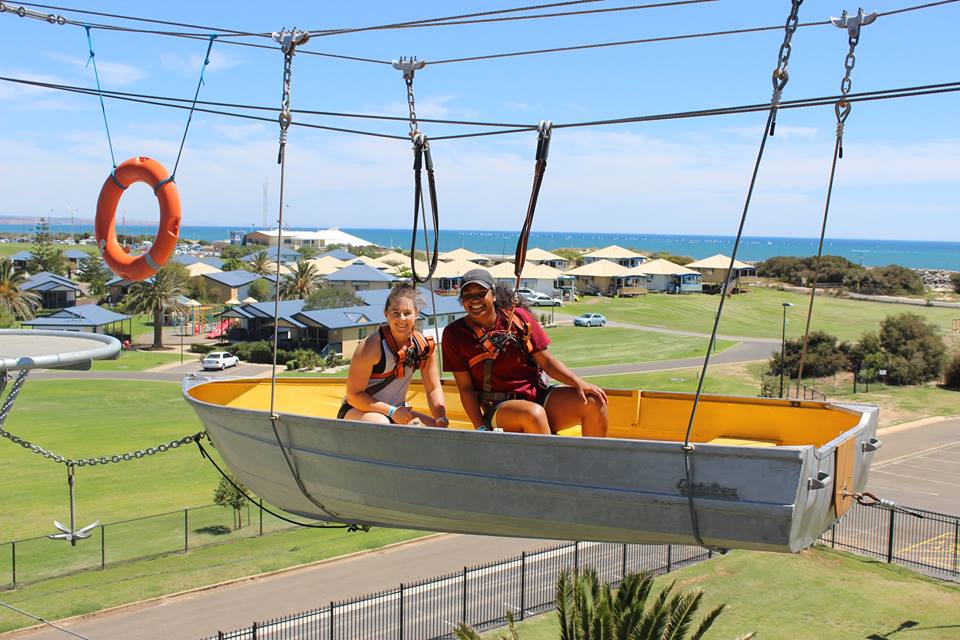 There are no age restrictions on the Sky Mate, however participants need to be over 13 years to go it alone, and for those under 13, must have an adult accompany them. Mega Adventure is one of those Bucket List activities you just have to experience.
MEGA ADVENTURE
www.megaadventure.com.au
4 Hamra Ave, West Beach SA
1300 634 269
facebook.com/megaadventureAU
instagram.com/MegaAdventureaustralia